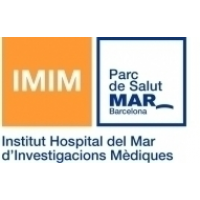 IMIM Institut Recerca Hospital del Mar
Research & Technology Organization
Spain |
About IMIM Institut Recerca Hospital del Mar
IMIM (Hospital del Mar Medical Research Institute), located at the Barcelona Biomedical Research Park (PRBB) is, up to 82%, made up of research groups lead by professionals from the MAR Health Park , most of whom are associates of the Autonomous University of Barcelona (UAB) and the Pompeu Fabra University (UPF), as well as other seconded staff members from the Centre for Research in Environmental Epidemiology (CREAL), the Centre for Genomic Regulation (CRG), the Department of Experimental and Health Sciences of the Pompeu Fabra University (DCEXS-UPF), the Centre of Regenerative Medicine in Barcelona (CMRB) and the Barcelona Biomedical Research Park (PRBB).

On 16 December 2013, the Accreditation Committee of the Carlos III Health Institute (ISCIII) approved the acreditation of IMIM as a Health Research Institute, which was ratified by the State Secretarial of Research, Development and Innovation for the Order of 17 February 2014.

At IMIM there are around seven hundred professionals, of which one hundred and nineteen are lead researchers distributed in fifty-six research groups integrated into the five multi-disciplinary programmes framing research activities within IMIM:

Cancer, directed by Joan Albanell
Epidemiology and Public Health, directed by Jordi Alonso
Cardiovascular and inflammatory processes, directed by Miguel López-Botet
Biomedical Informatics, directed by Ferran Sanz
Neurosciences, directed by Rafael de la Torre

A large proportion of its budget is provided by external competitive funds that are managed by the Mar Institute of Medical Research Foundation.

The scientific output generate from this research includes almost 550 annual papers in international journals indexed in the Science Citation Index (SCI). Another relevant fact is that 65% of the IMIM papers are published in journals that are in the top quartile of their category.

IMIM has a Scientific Advisory Board (SAB) made up of a group of prestigious international expert scientists from the different areas of the IMIM research programmes.
Research areas
Diagnostics, Diagnosis
Medical Research
Medical Technology / Biomedical Engineering
Surgery
In vitro Testing, Trials Technology
and 2 more
Organization Website

Organization Type

Research & Technology Organization

Founded

Headquarters
Publications (5)
Start collaborating!
We are currently seeking best-in-class collaboration partners for the postings listed below. You can respond to current opportunities by browsing the listed entries. We do want to invite you to cooperate with us so please contact us through the available template and we will get in contact with you. Please provide as much detailed information as possible in order to facilitate the engagement process.
Contact Person Marta López
Licensing Manager at IMIM Institut Recerca Hospital del Mar